Last month, during the poem-a-day challenge, I hit upon the idea to continue the exercise into May by writing a letter a day.
Well, it's Cinco de Mayo and I'm at letter #5!
The thing about letters is…In order to write one you have to sit and focus all your communicative energies on one particular person. Each letter begins differently and finds its own direction. When I finish a letter, I feel close to the person I've written to. The poems took me inward, whereas these letters are taking me outward. April and May are turning out for me to be like counterbalanced yoga poses, opposing, but complimentary.
Some ways to begin a letter:
A question
A description of setting/weather
An anecdote
An answer to a question in the letter you're replying to
An exclamation of feeling
A compliment or expression of gratitude
A joke
A confession
A philosophical musing
What else? Help me out. I still have 25 days to go!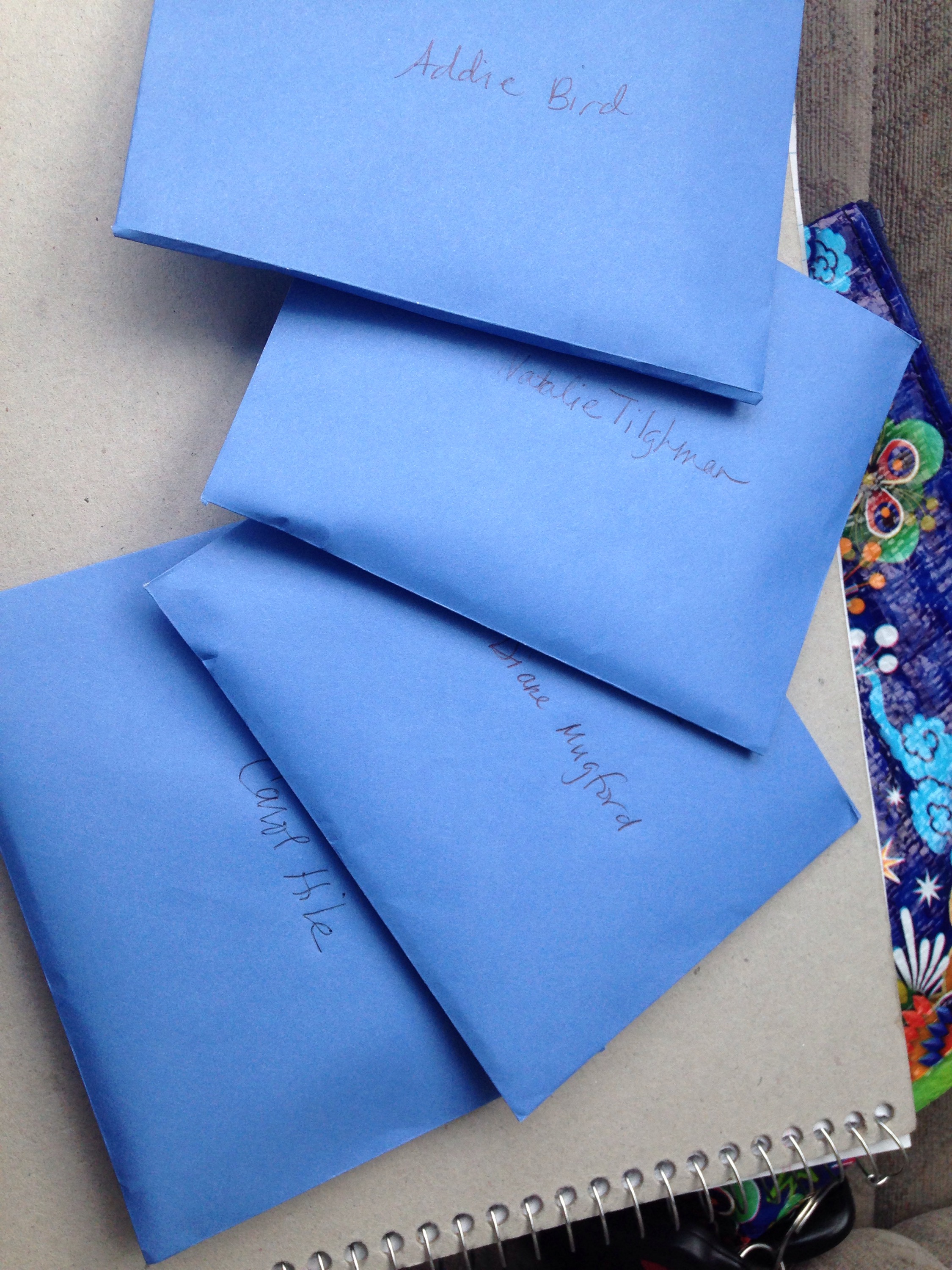 Please follow and like us: