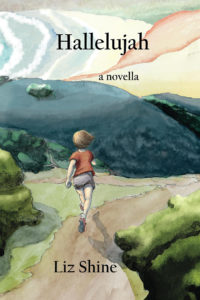 Click on the book cover to buy a copy!
Hallelujah took me seven years to get right. I couldn't be happier with the book we produced through Red Dress Press. Click here for the audiobook version.
This semi-autobiographical novella tells the story of Eve, a young woman who encounters abuse early in life and falls into her own patterns of self-abuse. The story is about how, in spite of pain and fear and familiar but damaging patterns, a person goes about becoming new. In particular, the story is interested in how intentional movement of the physical body can be a catalyst for spiritual change. If you order here, your copy will come directly from me. Click the cover image to purchase. Thanks in advance for your order and support.