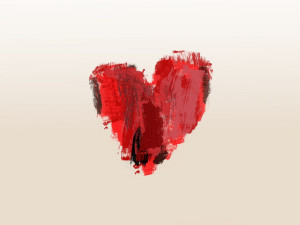 I'm not entirely sure where I'm headed in this blog, though I do know there's something I want to say, something that feels urgent. I'll do what I do in these cases. I'll begin by cataloging the pieces of this something big and urgent, trust I'll get there in the end.
Doesn't this typify so much of how writing works? Both Didion and O'Connor agreed. And this understanding lies at the heart of why I dislike structured approaches to teaching writing. But–that's for another day, another blog. Today?
Post-Valentine's, I find I am surprised how my day actually went versus how I planned it to go. I'll get to that. But first…
Elementary school. Class lists. Those kid-made Valentine envelopes you'd put the coveted cards in. Just like the rules for food on birthdays, you had to bring enough to share with everyone. Of course, there were ways to create inequity. Saving the coolest cards for your besties, your secret crush. Writing an actual note, instead of just signing your name. Tacking on extra or the best candy.  Public school began our training in the economy of romance.
No wonder in fifth grade a crowd of girls, including me, circled the perimeter of the playground at recess singing along to the lyrics of Madonna's Crazy For You as printed on the jacket of the 45. No wonder, so inspired, we wrote a group note to a boy in our class we each admired.
Flash-forward to now. Valentine's Day. I'm walking around Target with my little sister who is nursing her two month old baby under a pashmina scarf while admiring educational toys. We are meandering and wind up in the children's bedroom section where I see this bank. A savings bank for  little girls shaped like a wedding cake. Are you kidding me?
What I planned to do for Valentine's Day was stay in my pajamas all day writing, maybe eat a bowl of that chocolate malt ice cream I knew was in the freezer.Why, you ask? Don't I have a husband? Yes, I do, but since that lucky bastard happened to be enjoying an all expense paid trip to Rome, I had to make my own plan.
I like to think we love maturely, that we renew that love every day, and so, I decided Valentine's Day alone afforded a ripe opportunity for some me time. Time to write and maybe take a bath and paint my toenails. Planning such a Valentine's Day, I felt happy for Chris's fortune to be in Rome and grateful to be in a relationship safe enough, nurturing enough that we both can flourish. Not always together. Sometimes in delicious solitude.
It's no exaggeration that when that particular gratitude occurred to me I nearly fell to my knees right where I stood. Not so many years ago, I was living life in subjugation and denial. A life where I was running out of creative ways to re-frame emotional abuse. Even I who would settle for very little because that's how I was raised, praise jesus. It was a strange combination of influences that finally strengthened my resolve to choose a different life: the igniting of a creative fire, a mysterious prowler waiting in the wings to smother my already oxygen-starved heart, and a truth telling friend willing to risk loosing the friendship in telling me truths.
The best-laid plans.
How I actually spent Valentine's. Driving over to Lacey with my sweet, sardonic man-child to help my Aunt Sue move to retirement heaven near her grandchildren. We sipped our coffees and chatted on the way. Then, we helped load a Uhaul, had some laughs with family we don't see often enough, looked at a few funny, old photographs.
Aunt Sue sent us home with a cool antique yard stick that may have been a paddle back in the good old days, two book shelves, and a hyacinth. (Sue, if you're reading this, it is a perennial.)
On the way home, we stopped to deliver one of the bookshelves to my little sister. Her dogs, who I've been walking while she recovers from the cesarean, clearly were ready to be walked. So, Winston stayed to visit while I took the dogs on a walk around the block. And this was not a typical walk. Forces of the universe conspired to bring me a swarm of cats, two off leash dogs, and a murder of crows. It's important to keep in mind that these are not little dogs we're talking about. Two huge black dogs quite happy to chase a cat, a crow, or an off leash dog. A bit like a water skier careening out of control? I'm sure that's how I looked.
It was now after noon and I was not yet in my pajamas writing, so I figured what the hell, I'll go with the flow here. My sister, who looked like she could use some time out of the house, had texted me earlier asking if I wanted to go shopping with her. I was going to turn her down to write. It may have been the prospect of spending more time gazing on my niece's sweet face that sent my heart spinning in a new direction. In any case, I confirmed with her shopping was still a thing, then planned to come back and fetch her as soon as I delivered my ever-patient son back to his computer screen.
We shopped for three hours for Valentine's and baby things, browsing and talking along the way. I marveled at this new sister, vigilant milk-machine. This same sister who once curled up on a bag of rice at Costco because it looked comfy and whose curiosity broke a glass shelf in Macy's (or Penney's, or The Bon, I'm not quite sure) I can barely recall, except that she was little, therefore careless, and she broke something. Shame followed.
By the time I got home and settled in to write, it was late evening. The day had not gone as planned. And yet–my son, my sister, my niece, my aunt, my cousin, my cousin's son, my cousin-in-law, my brother-in-law. I had planned to keep my time to myself, but instead shared it with them. And this time it was the right thing to do. It's hard to know. Love is a curious balance of giving forth and taking time to replenish the self. This is harder to do when you're in a vampiric romantic relationship.
The economy of money is tied up in the economy of romance and so many people are out there sniffing for fresh blood. Stay strong, my friends. Eat lots of garlic. Another Valentine's Day has passed, but the shadow remains.
Buy my books here.